Bay and bow windows give you an outside view of the world, while protecting you from the elements. They're also a great way to enjoy natural light in your living space. But, in order to take advantage of these benefits and more, it's important to have windows that are sturdy, efficient and easy to use.When the time comes to reinvest in your home and make an upgrade, Wes-Kan Siding Windows & Doors is ready to help. We provide our customers with access to all types of double-hung and bay from some of the best manufacturers. Our extensive inventory includes: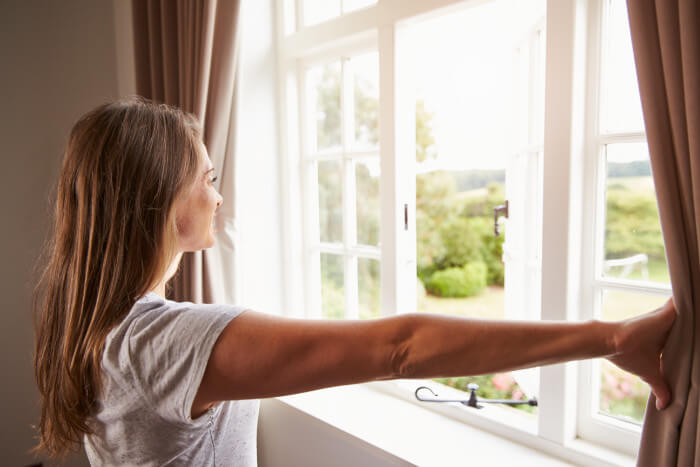 Bay Windows
A bay window is a beautiful feature for your home—make sure it has beautiful glass to match! We sell bay windows in Dodge City, Ford County, and Bucklin, KS that are ideal for living rooms, dining areas, offices and more, so you can enjoy bountiful natural light anywhere in your home.
Custom Windows
If your home has unique custom windows or you're installing a one-of-a-kind type of window, visit us! We can take your specifications and provide you with a unique window that's perfectly suited for your installation.
Sliding Sash Windows
Designed with two sashes, mounted horizontally and opening via moving along a track, these are a great choice over sinks and counters thanks to their low profile and easy design.
Single Sash Windows
These feature two stacked panels, which, when opened, offer great airflow in any room of the home. They're the simplest of the many options, but sometimes, simple is better!
Double-Hung Windows
We sell a huge selection of double-hung windows in Dodge City, KS. These popular styles are budget-friendly and easy to open and close around your exact needs.
Storm Windows
Built to stand up to Mother Nature and all of the inclement weather she can throw at you, storm windows feature thicker glass and better durability.
Meeting All Your Needs in Dodge City, KS
Ready to let some natural light into your home through windows that are easy to use and beautiful to look through? Visit Wes-Kan Siding Windows & Doors today to view our entire selection. Or, contact us and give us a call today at 620-227-9999 for more information about our stock of double-hung windows, siding materials, wood doors, and more.