Front doors are the stand-out aspect of your home. The front door is what people see when they walk up to your stoop and the garage door is the largest uninterrupted flat surface on your property. Needless to say, you're going to want beautiful storm doors or overhead garage doors installed to give your home that "wow" effect.From wood doors to aluminum garage doors in Dodge City, Ford County, and Bucklin, KS, Wes-Kan Siding Windows & Doors carries all of the different styles and types of doors you're looking for, with options that are right for every single homeowner. Our inventory includes: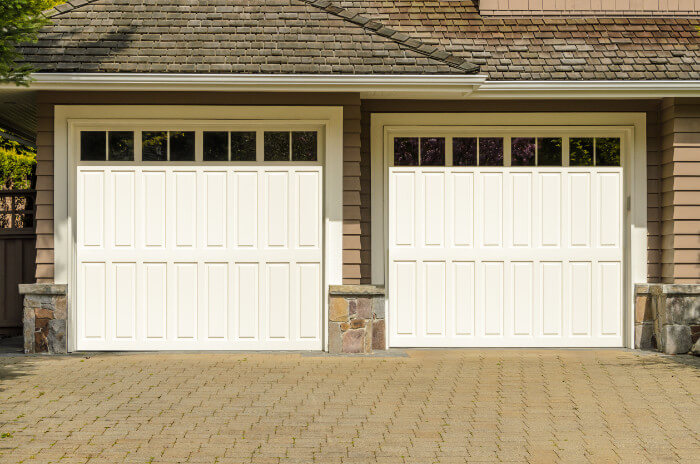 Storm Doors
Storm doors protect your beautiful front door from weathering and damage! Storm doors are built to stand up to heavy rains, high winds, driving snow and more, giving you an extra layer of insulation against the elements. Visit us to see our entire selection of storm doors in Dodge City, KS!
Fiberglass Doors
Practical and affordable, fiberglass doors are easy to maintain and offer great longevity. They'll stand up to everything from dents and dings, to overeager pets and more. Plus, we carry numerous colors and styles so you can find a fiberglass door that meets your home's aesthetic.
Steel Doors
Providing great security at an affordable price, steel doors are a common choice by homeowners. Steel doors are extremely weather-resistant and offer a nice heft, making them great for homeowners seeking a long-term door solution.
Wood Doors
Nothing quite matches the beauty of real wood! Wood doors are high-end, with a price tag to match. They'll resist wear and tear better than any other type of door, but require a little extra protection to make sure they're not damaged by weather.
Overhead Garage Doors
We're a retailer of Haas and Raynor garage doors, giving you access to reliable overhead garage doors that look beautiful and function flawlessly. Let us help you protect your vehicle and anything else in your garage with a setup that's ready to stand tall and stand strong.
Find the Right Door for Your Home in Dodge City, KS
Make the right impression with beautiful front doors, bay windows, or siding materials. Visit Wes-Kan Siding Windows & Doors to pick out a bold front door, a durable garage, or some other type that will lend itself to your home. Looking for a particular type, size or style? Contact us and give us a call at 620-227-9999 today to find it.