Wood or vinyl siding is what gives your home definition. The style, color and texture of different siding materials in Dodge City, Fort County, and Bucklin, KS can completely transform the look and appeal of your property. If you're making an update to your home's exterior and need new siding to unlock its full potential, let Wes-Kan Siding Windows & Doors help. Our selection of siding materials can't be beaten!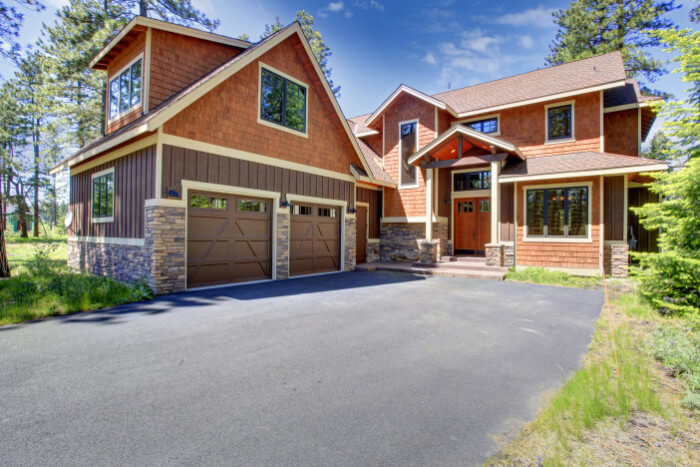 Vinyl Siding
For the cost-conscious, vinyl siding is affordable and beautiful, with nearly infinite styles and colors available. Vinyl will stand strong against the elements for years and can be painted and personalized around the needs of your home. Come and see all of the different options we offer for vinyl siding in Dodge City, KS!
Wood Siding
Shakes and shingles give a beautiful, unique appeal to your home and can raise its curb appeal by leaps and bounds. Wood is also incredibly resilient if maintained properly! If you want to make a great upgrade and a bold impression, wood siding is the way to go.
Stone & Brick Siding
Near the top of the price spectrum, stone and brick siding may be expensive, but it's also unparalleled in its resilience and beauty. And, not only will granite and limestone make you the envy of the neighborhood, they'll also add a natural texture and beauty to your façade.
Steel Siding
Steel gives your home and business all of the resilience it needs to look gorgeous for decades to come. Low-maintenance, steel is also easy to customize, coming in a variety of shapes and textures.
Fantastic Home Siding Selections in Dodge City, KS
Interested in seeing all of the different styles we have to offer you when it comes to siding? Stop by our showroom today and browse our vinyl, wood, stone and brick varieties. Don't be afraid to ask us questions either! For more information about our siding materials, bay windows, front doors, and more, stop by or contact us today at 620-227-9999.